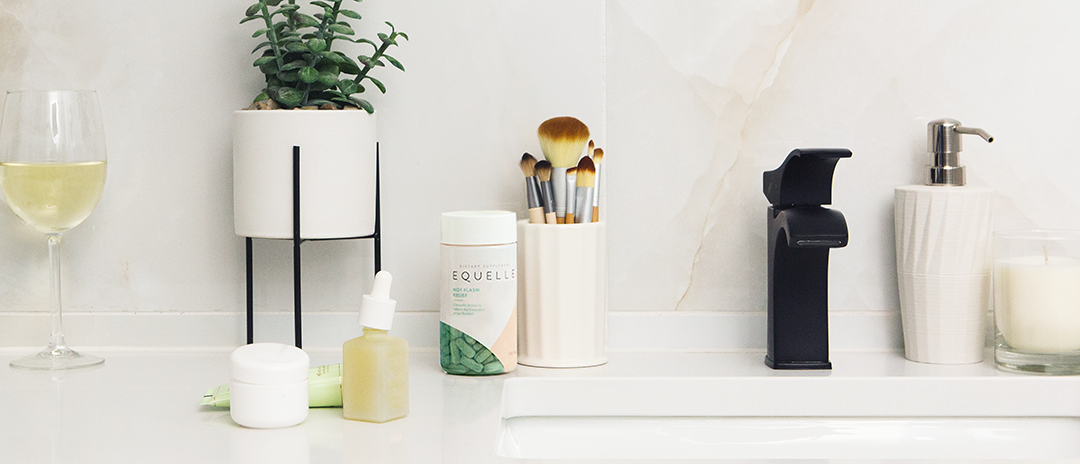 Simple Ways to Celebrate the Solstice with Self-Care
You're probably not planning a trip to Stonehenge or designing a maypole for your backyard, but that doesn't mean you need to let the longest day of the year go unnoticed. The solstice is a great time to look at refreshing your self-care routine. To help get you started, here are five ways to practice a little extra self-care all summer long.
1. Start your morning with a long walk
During the summer months, it can be difficult to get enough physical activity. Talking yourself into a strenuous workout when the temperatures are in the triple digits isn't exactly easy. But by taking advantage of the summer's extra sunlight with an early morning walk, you can beat the heat, enjoy a boost of endorphins, and get a little exercise to boot.
2. Meditate or practice yoga
Meditation has many benefits for women in menopause—including reducing anxiety and improving sleep quality. (For more on the benefits of meditation, check out 5 Ways to Naturally Manage Menopause Symptoms.) And your body will see those benefits no matter if you prefer a sedentary practice or a more active one, like yoga. In 2014, The United Nations declared June 21 the International Day of Yoga.1 And many yoga studios and community centers host special solstice practices to clebrate. Whether you're a first-timer or an experienced yogi, taking to the mat is a great way to practice self-care throughout the summer.
3. Tend (or start) your garden
Vitamin D plays a vital role in bone health, and the summer months are a great time to get some. Regularly setting aside a little time to tend to your garden allows you to take care of your plants and yourself at the same time. If you haven't started your garden yet, it's not too late. Annuals like impatiens and sunflowers grow well over the summer months, as do herbs like basil and sage and vegetables like squash and zucchini.
4. Set intentions
It's been nearly six months since those New Year's resolutions were made, and now is a great time to pause and take stock. Think about the steps you've taken and the goals you've made so far this year and think about what you'd like to accomplish next. This isn't a time to beat yourself up over all of the things you haven't done. It's a time to celebrate the ones you have and set your sights on the ones you will.
5. Dinner alfresco
Whether it's a picnic in the park or a full-blown garden party, the summer months are a great time to dine outdoors. Call up a friend or two (or three or four) and make plans to take advantage of the lingering sunlight in a way that suits your style. (If you're looking for a few new, hot-weather-friendly recipes to add to your repertoire, check out 3 Summer Recipes for Making Menopause-Friendly Meals.) After successfully refreshing your self-care routine, it's important to remember that celebrating your accomplishments is an accomplishment in itself.


Sources
1United Nations General Assembly. Resolution 69/131. International Day of Yoga. A/RES/69/131 11 December 2014. Internet: http://www.un.org/en/ga/search/view_doc.asp?symbol=A/RES/69/131 (accessed 6 December 2018).