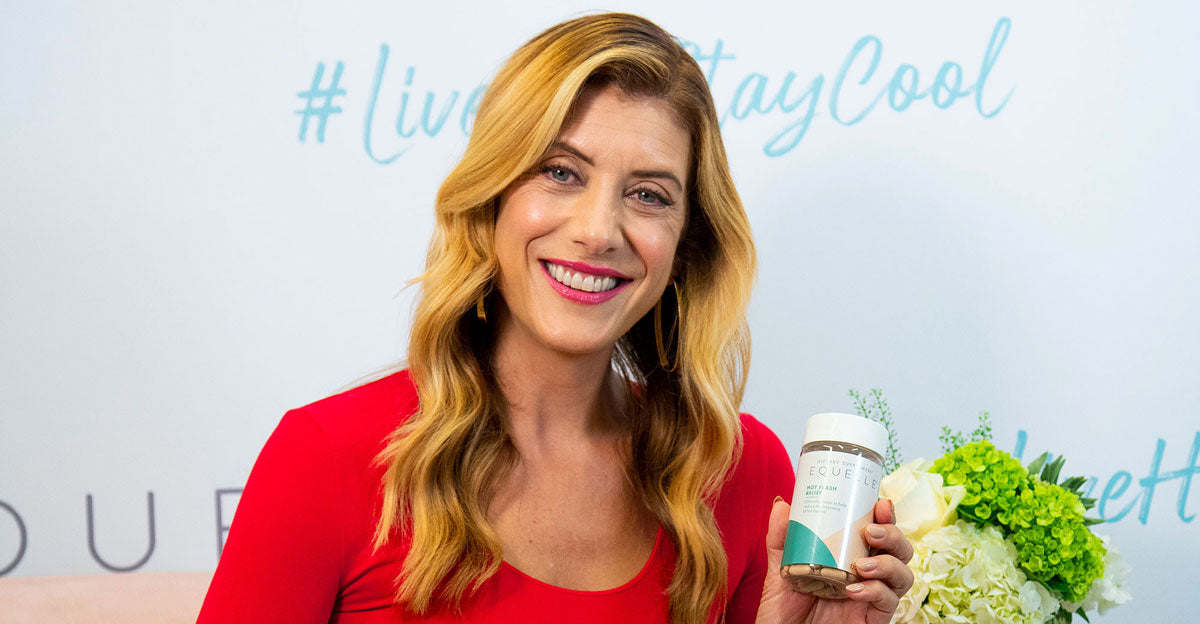 This Is Not Your Mother's Menopause
With an estimated 2 million women in the United States reaching menopause each year, it's no surprise the conversation surrounding this once "taboo" topic is growing as well.1 Like many women's health issues, menopause is often left out of public dialogue (and medical research). But that's all changing as more of us begin to open up and share our stories.
At EQUELLE, we want to open up a dialogue about menopause that will empower women to feel and be their best during this transition. That's why we're partnering with incredible women like Kate Walsh and many others for Menopause Awareness month. Together, we're launching our #LiveHotStayCool campaign to encourage even more women to share their experiences.
Kate Walsh Opening Up About the Menopause Conversation
Source: cheddar.com
Everyone's journey with menopause is different. Some women reach it naturally and experience little to no symptoms, while others find themselves undergoing invasive surgeries that leave them navigating night sweats and hot flashes for years. As women, our entire biological ecosystem is built to thrive in the presence of estrogen. Everything from our bones, heart, skin, hair, and liver rely on it.2 The natural decline of estrogen production that comes with menopause is a whole body experience that signals the beginning of the rest of our lives. Every story is different, and they all deserve to be heard.
Now's your chance. Join #LiveHotStayCool to read, learn, and share your own story today. We can't wait to hear what menopause means to you.
Share Your Story