INTRODUCING
A hormone-free alternative to HRT
Discover how Equelle, the only supplement with S-equol, is proven to naturally address the root cause of symptoms related to estrogen decline.
Equelle's safe, non-hormonal solution is working for women just like you
"I am thankful I found this product! I am trying to avoid HRT at all cost and this has allowed me to do that."
– RACHEL
"My doctor recommended Equelle as an alternate to HRT. I have been taking the supplement for two months and...now I can sleep better and hot flashes are gone."
– KARLA
"Hot flashes and night sweats have been brutal, but this really works!!! A total game changer!! So grateful for a natural alternative to HRT!!! "
– KATIE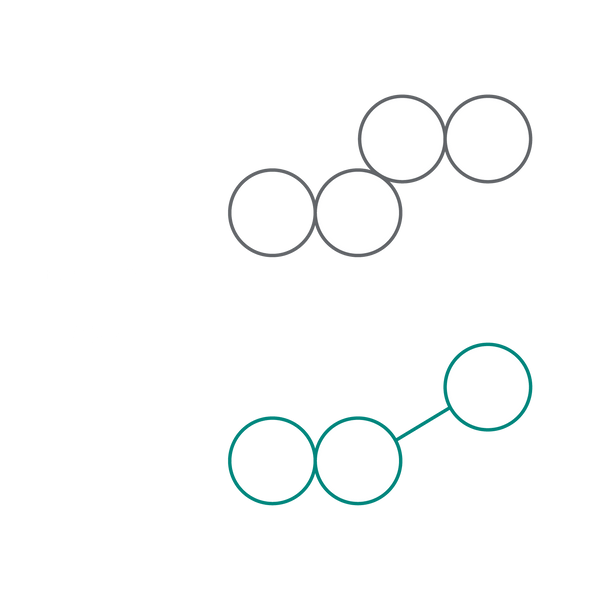 HOW EQUELLE WORKS
S-equol acts like estrogen, safely and naturally.
Equelle's active ingredient, S-equol, shares a similar molecular structure to estrogen, allowing it to bind to some estrogen receptors and mimic the effects and actions of estrogen.
This helps to alleviate some of the most bothersome symptoms associated with estrogen decline.
TRUST & SAFETY
20 years of research for proven safety.
Equelle's active ingredient, S-equol, is a plant-based compound, derived from soy and proven safe by scientific experts.
---
No association with breast cancer or other cancers
---
No changes in sex or thyroid hormones
---
No negative effects on endometrial health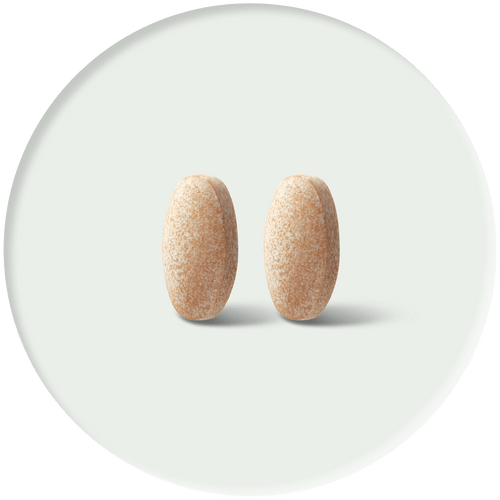 DO YOU EXPERIENCE THESE SYMPTOMS?
Equelle helps relieve symptoms of estrogen decline in women 40+
Hair Loss
Racing Heart
Anxiety
Dry skin, eyes or mouth
Breast Tenderness
Urinary Urgency
Bone Loss
THE DATA IS IN
Results from women
just like you.

In randomized, placebo-controlled clinical trials, women taking Equelle experienced1:
+50
more minutes of
sleep per night 5
-5
fewer hot
flashes per day 3
OUR PROMISE
We are with you every step of the way.
We know it's important to try Equelle to make sure it works for you. That's why we have a 90 day money-back guarantee. If Equelle doesn't work for you, we'll make it easy and refund you in full.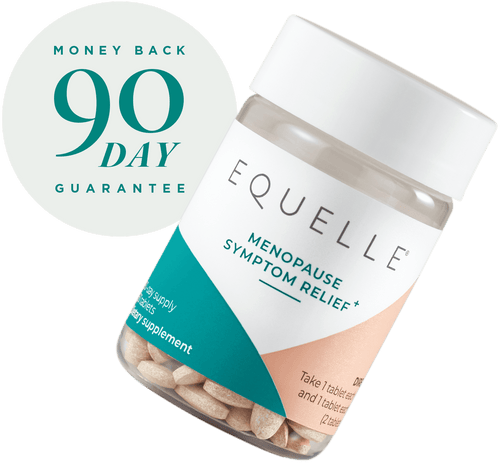 FROM OUR COMMUNITY
Real reviews from
real women.
This area allows women like you to express their own opinions and comments about Equelle. We stay out of it! These reviews are unfiltered and uncurated.